Podcast – Let's Talk Coast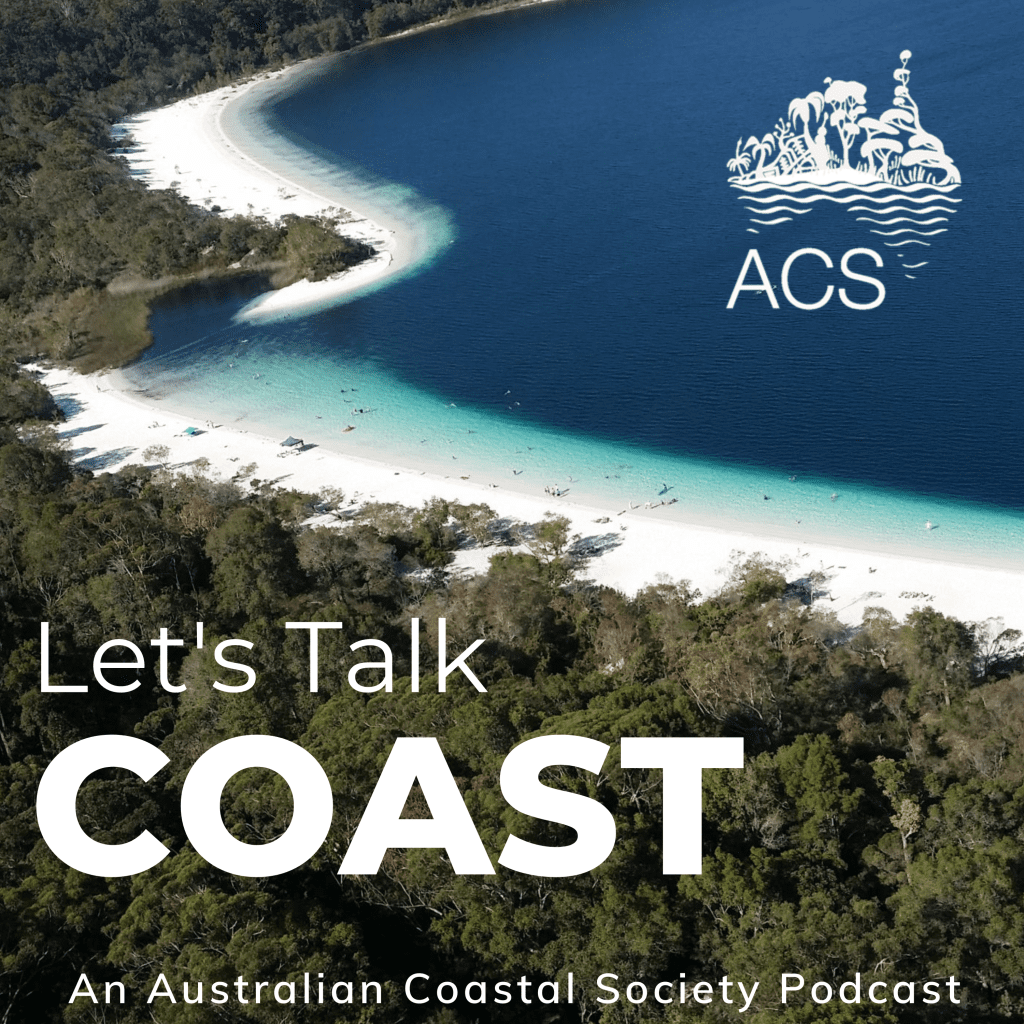 The Australian Coastal Society (ACS) is proud to present the podcast "Let's Talk Coast" a short series that brings you conversations on coastal issues and projects from around Australia.
Follow the links below to access each episode:
Episode 1 – Who owns the beach?
Our very own founder, Emeritus Professor Bruce Thom, and coastal engineer, Angus Gordon, explore issues around beach management, beach access, private ownership and coastal policy.
Episode 2 – Estuaries, blue carbon and climate change
Professor William Glamore talks about estuary restoration, delves into the blue carbon method and stresses the important role of estuaries in reducing the impacts of climate change.
Episode 3 – Community caring for coast
Tony Flaherty, Green Adelaide Coast & Seas Team Leader, talks us through the many coastal restoration projects and community outreach activities managed by his team and the benefits and challenges of working with coastal communities.
Let's Talk Coast is an Australian Coastal Society podcast, produced and hosted by Gretchen Miller. Gretchen is an experienced and internationally recognised media professional who chooses to focus her work towards the public good by focusing on stories with environmental or social importance. Visit Gretchen's website to find out more about her.
This podcast is an initiative under Objective 1 of the ACS Strategic Plan 2022 – 2025, "to promote and share knowledge and understanding of the environmental, social and economic values of the Australian coast within Australia and the Oceania region".
This podcast was created through the financial support of our donors over the years. ACS would like to thank you for your support which allows us to continue to be a voice for the coast.
To become a member and find out more about membership benefits, follow this link: https://australiancoastalsociety.org.au/membership-account/acs-membership/
To make a tax-deductible donation and help us continue to be a voice for the coast, follow this link: https://australiancoastalsociety.org.au/get-involved/donate/
Let's Talk Coast was recorded on the lands of the Garigal or Caregal people, Darramuragal or Darug and the Kaurna people.