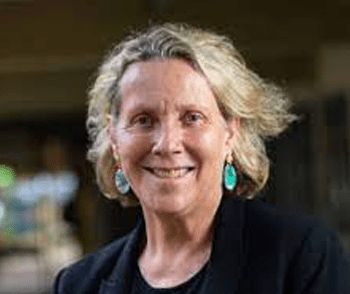 Barbara Norman
ACS Chair, Director and ACT Chair
Professor Barbara Norman is the Foundation Chair of Urban and Regional Planning and Director of Canberra Urban and Regional Futures (CURF) at the University of Canberra. Professor Norman is Chair of the ACT Climate Change Council and a Visiting Fellow at the Australian National University. Barbara is a Life Fellow and past national president of the Planning Institute of Australia and a Life Honorary Member of the Royal Town Planning Institute (UK). Barbara's qualifications include a Bachelor of Town & Regional Planning, Master of Environmental Law and a PhD in sustainable coastal planning. She also has a substantial professional background having worked at all levels of government and running her own practice. Her current research and teaching interests include sustainable cities and regions, coastal planning, climate change adaptation and urban governance. Barbara was a contributing author to IPCC 5 WG 2 report on Impacts 2013. Professor Norman advises the public and private sectors in Australia and has strong international linkages within Asia, Europe and the United States. Barbara was awarded an Australian Centenary Medal for her contribution to the community through urban and regional planning.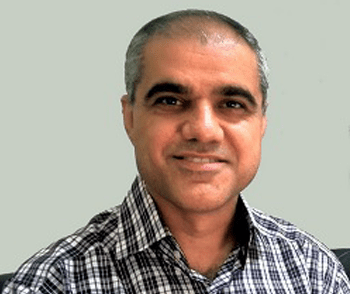 Saeed Shaeri
Secretary and Director
Saeed pursued a professional engineering portfolio for about 11 years in various client, consultant, and contractor companies in a number of onshore, nearshore and offshore projects, before commencing his PhD research with a particular emphasis on nearshore hydrodynamics and sediment transport. After completing his PhD research, and concurrent with the teaching of various civil/mechanical engineering courses at Griffith University, Saeed worked for the Gold Coast City Council in the Natural Hazard Management team as a senior environmental modeller, conducting computerised simulations of hydrodynamics and water quality. Saeed is currently a Lecturer in Engineering at Charles Sturt University, teaching and conducting research regarding hydrodynamic simulation of riverine and coastal environments, analysis of field measurements data, and climate change impact on coastal environments.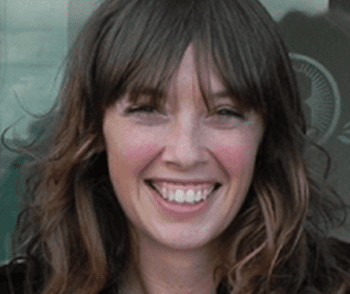 Carmen Elrick-Barr
Vice-Chair, Director and WA Chair
Carmen is a geographer with over 15-years' experience working in coastal environments. Her passion for the coast was evident from a young age, when she would travel over an hour to get to the beach. This passion has developed into a professional career, where Carmen seeks to contribute to the sustainable management of coastal areas.
Her areas of expertise range from program design, training, risk assessment and adaptation planning, policy review, and social geographical research. Examples include working in partnership with the Kiribati government to design a risk assessment and adaptation planning approach consistent with country capacity, designing monitoring and evaluation frameworks for climate change support programs in the Pacific, mainstreaming climate change into ICZM in the Mediterranean, and exploring the capacity of coastal households to respond to climate change in Australia. Carmen has worked in the Pacific, Asia and Australia for National, State and Local governments and Development Agencies.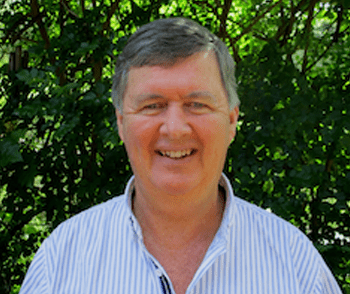 Nick Harvey
Vice-Chair, Director and SA Chair
Nick is an Emeritus Professor at the University of Adelaide. He is currently Vice-President and Life Member of the Australian Coastal Society. Formerly he was Director of the Centre for Coastal Research at the University of Adelaide; Vice-Chair of the international scientific steering committee for 'Land-Ocean Interactions in the Coastal Zone' (Netherlands) and a member of the South Australian Government's Coast Protection Board. Nick was also one of the Lead Authors for the 4th Assessment Report of the Intergovernmental Panel on Climate Change (IPCC), which in 2007 was jointly awarded the Nobel Peace Prize. Nick has over 40 years of experience in coastal research, and over 200 publications including scientific papers and books.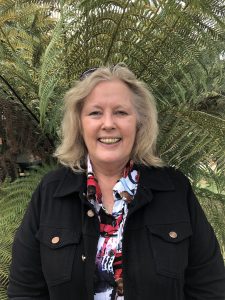 Jo Mummery
Director
Dr Jo Mummery is an Adjunct Professor at the Centre for Environmental Governance, University of Canberra, with a research interest in how the evidence for climate change can be better integrated into decision-making and policy settings. Jo is the Chair of the Steering Committee for the Climate Systems Hub of the National Environmental Science Program, and is an independent member of the National Benefits Assessment Committee for Australia's Marine National Facility.
Jo has also worked extensively on climate change adaptation and the management of climate science at senior executive levels in Australian Government Departments. She initiated and led Australia's first pass national coastal and climate change risk assessment, built national datasets and capacity to assess coastal risk, and commissioned guidance and tools to integrate climate change into coastal decision-making, including through the National Committee on Coastal and Ocean Engineering of Engineers Australia. Internationally Jo has led the design and oversight of significant programs delivering climate knowledge and adaptation to some 14 countries in the Pacific. Jo also contributed to the development of CoastAdapt by the National Climate Change Adaptation Research Facility.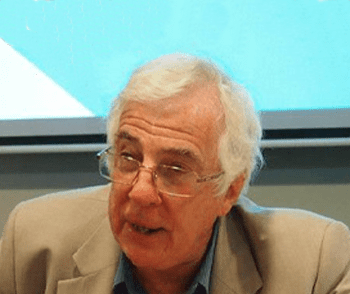 Bruce Thom
Bruce Thom
Patron and Lifetime Member
Known as the founding father of ACS, Emeritus Professor Bruce Thom is a member of the Wentworth Group of Concerned Scientists and Emeritus Professor at the University of Sydney.
In 2010, Bruce was awarded a member of the Order of Australia for his significant contribution to the ecological management of the coastal zone and as a contributor to a public debate on natural resource policy. If you want some commentary on coastal management issues for the media, get in touch with Bruce via admin@australiancoastalsociety.org.au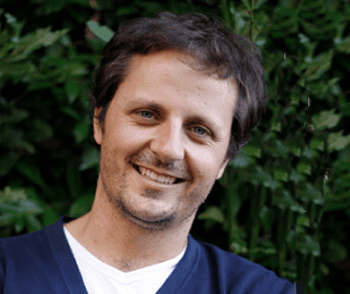 Mitchell Harley
Director and NSW Chair
Dr Mitchell Harley is a Scientia Senior Lecturer in the School of Civil and Environmental Engineering at UNSW Sydney. Mitchell is an expert in coastal erosion and how it impacts coastlines worldwide. His research entails the use of advanced monitoring technologies to enhance understanding and prediction of coastline change. After completing his PhD at UNSW in 2009, Mitchell spent 5 years in Europe leading developments of Early Warning Systems to forecast coastal erosion risk. Upon returning to Australia in 2015, he now leads the historic Collaroy-Narrabeen coastal monitoring program – one of the longest-running beach monitoring programs worldwide. In 2017 Mitchell founded the CoastSnap citizen science beach monitoring program that is now established in 16 countries worldwide.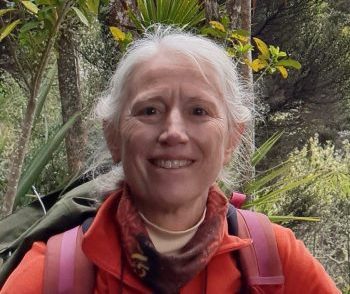 Marie Ferland
Director
Dr Marie Ferland was a university lecturer /researcher (Australia, USA, and Fiji) specializing in Quaternary coastal and marine geology, climate change and environmental science. After conducting research at the University of Sydney with Prof. Bruce Thom and Dr Peter Roy, she worked at the University of Wollongong and several overseas Universities. Marie returned to Australia in 2013 and worked as a Senior Geological Editor with the Geological Survey of Western Australia, from which she recently retired.
She is now an advocate for protecting coastal habitat, native vegetation, biodiversity and Indigenous cultural heritage, and in 2021 she shared the Bessie Rischbieth Conservation Award in recognition of her efforts. Since 2020, Marie has helped to produce the Quarterly e-Newsletter of the WA ACS which shares relevant research, coastal policy initiatives, and news about the activities of local stakeholder groups, with the WA coastal community. Marie now integrates her lifelong interests in the sustainable management of coastal and marine environments with community education and minimizing the negative impacts of development and climate change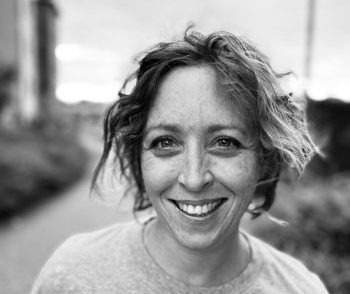 Rebecca Olive
VIC Chair
Dr Rebecca Olive is a Vice-Chancellor's Senior Research Fellow in the Social and Global Studies Centre at RMIT University. Rebecca's feminist cultural studies work is focused on human-ocean health and wellbeing and everyday activities. In particular, she examines recreational sports and leisure activities, like surfing and oceans swimming, and how these activities shape people's relationships of care for coasts and oceans. Rebecca's work in Victoria includes a greater focus on urban coastal and ocean spaces, and the issues of access, safety, pollution, and politics that shape how people use them. This work was initially funded by an Australian Research Council DECRA, and you can read more about the Moving Oceans project and outcomes at www.movingoceans.com.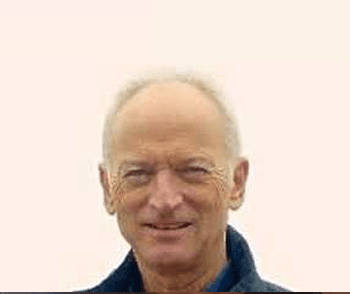 Chris Rees
Tasmania Co-Chair
After mapping Seagrass around Tasmania in 1993 Chris worked for the Tas government implementing the State Coastal Policy (1996), and coordinating Coastcare and other Commonwealth programs from their inception.
Although he left the bureaucracy in 2011 he has remained passionate about Tassie's coast, in particular, lobbying for a new and better coastal policy through ACS and an affiliated group TasCA (Tas Coastal Alliance) specifically formed for the purpose. Chris is currently a (very) part-time research fellow at IMAS (UTAS) and his interests include coastal leadership. Share your thoughts, find out what's going on, or even get involved by contacting Chris at admin@australiancoastalsociety.org.au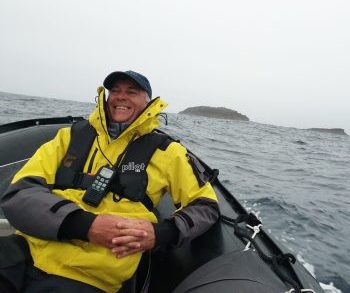 Eric Woehler
Tasmania Co-Chair
Dr Eric Woehler is the Co-convenor of ACS Tasmania, and has been researching seabirds and shorebirds for more than 40 years, applying his research to the conservation of Tasmania's birds and their coastal and marine habitats. He has dedicated his professional efforts to supporting evidence-based advocacy for conservation, and was awarded an OAM for his services to bird ecology in 2021, and the DL Serventy Medal by BirdLife Australia for his contribution to Australian ornithology in 2022.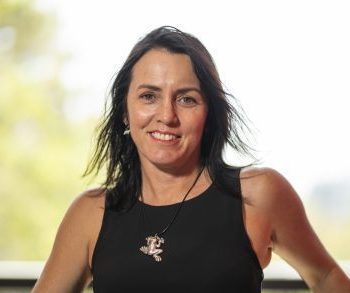 Kerrie Foxwell – Norton
QLD Co-Chair
Kerrie Foxwell-Norton is an Associate Professor at Griffith University, Gold Coast. Her research interests focus upon environmental communication, with a special interest in coastal and marine communities and their environments.
Kerrie has specific expertise in community-based research and engagement, exploring links between communication and community therein. She is dedicated to supporting Humanities, Creative Arts and Social Sciences' contributions to environmental challenges and climate change and has spent her career developing meaningful collaborations with STEMM colleagues. She has worked with and for First Nation's communities and brings cultural awareness and respect to her daily life and work.
In her spare time, Kerrie loves to surf small waves and is active in her local community as a volunteer on a number of projects, especially focussed on coastal developments (see her book about some of this local work here).
She is the Chair of the Cabarita Beach/Bogangar Regional Surfing Reserve, Co-Chair of the International Association of Media and Communication Research, Environmental, Science and Risk Communication Working Group and the 'Motivation' Theme Leader within the Climate Action Beacon, Griffith University.
See her list of publications and other information here.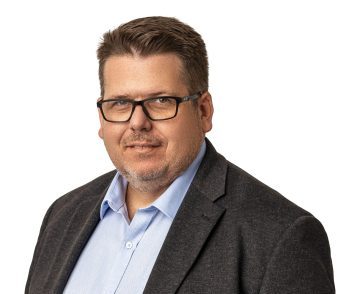 Paul Prenzler
QLD Co-Chair
Paul Prenzler is currently a Principal Coastal Engineer with Royal HaskoningDHV in the Queensland office, and has over 25 years of experience in coastal engineering and coastal management.
He commenced his career with the Queensland Beach Protection Authority providing coastal management and beach erosion advice and expertise to local governments across Queensland. He has continued working in coastal management across Local Government, State Government and consulting engineering firms undertaking a range of projects throughout Queensland, Australia and the Pacific region.
In his former role with the Queensland Government, Paul contributed to the development of coastal management policy and response to coastal hazards, including the impacts of climate change. His areas of practice include collection and analysis of coastal data, modelling of coastal processes, planning and design of erosion protection strategies, dredging, environmental approvals, and development of coastal management policy.