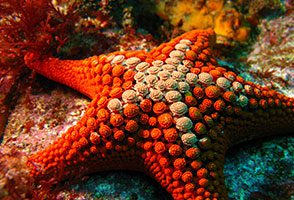 Photo source: Victoria Coastal Council
Earlier this month I was invited by the Victorian Coastal Council to speak about the Coastal Compartments project. This project was initiated by the now defunct federal Coasts and Climate Change Council. I wrote a summary of its work which can be found on the Department of Environment website. The project involved four case studies, two in WA and two in NSW, and followed a national review of primary and secondary compartment boundaries that was oversighted by Geoscience Australia. If you are interested you should contact Marty Hazelwood at GA for more details.
The purpose of my visit to Melbourne was to explain the background and potential use of this approach which has been well tried in the UK. From a coastal management perspective the approach involves a partnership between groups of councils or regional bodies with a central agency (Environment Agency in the UK) in mapping sediment types and movements in relation to geomorphic history. This gives insights into the way shorelines behave under different environmental conditions and offers scope for refining scenarios as wave climate changes and sea levels rise. While adding to complexity in hazard and vulnerability assessments, the approach avoids many of the unrealistic assumptions built into bath tub and other simplistic modelling tools.
Victoria offers many opportunities as well as challenges in adopting the Coastal Compartments approach.
As recognised in the 2009 House of Representatives report (the so-called Jenny George report), Victoria possess a governance structure  that is well suited to coastal management at regional scales. The regional coastal boards together with a Coastal Council offer opportunities to examine dynamic change under current and future conditions at scales well suited to management and planning decisions. The 2014 Victorian Coastal Strategy focusses on a range of themes that could well fit within the framework of compartments within the three regions.
Maps supplied by GA offer a start. However, each region must look at the interaction of offshore and onshore sediment transfers including potential for estuaries to further serve as sinks to sands and muds in the future that may reduce erosional tendencies in some areas. A new Government and a Minister interested in coast and marine matters should foster more investment to better understand the nature of shoreline and ecosystem change along Victoria's beautiful and varied coastline.