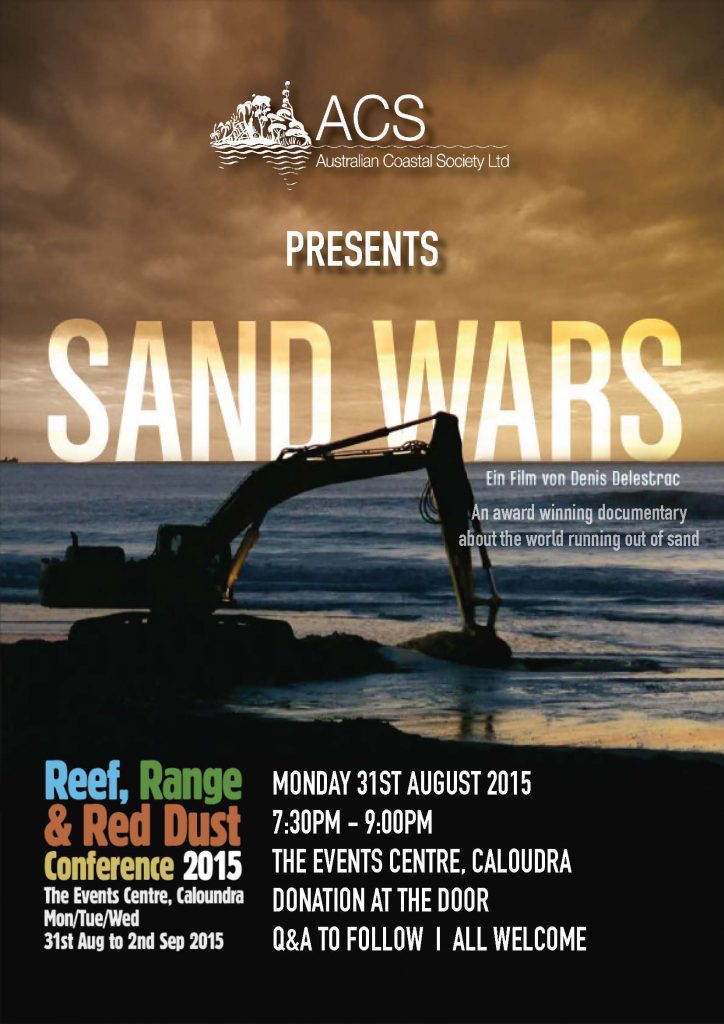 Most of us think of it as a complimentary ingredient of any beach vacation. Yet those seemingly insignificant grains of silica surround our daily lives. Every house, skyscraper and glass building, every bridge, airport and sidewalk in our modern society depends on sand. We use it to manufacture optical fiber,, cell phone components and computer chips. We find it in our toothpaste, powdered foods and even in our glass of wine (both the glass and the wine, as a fining agent)!
Is sand an infinite resource? Can the existing supply satisfy a gigantic demand fuelled by construction booms? What are the consequences of intensive beach sand mining for the environment and the neighbouring populations?
Based on encounters with sand smugglers, barefoot millionaires, corrupt politicians, unscrupulous real estate developers and environmentalists, this investigation takes us around the globe to unveil a new gold rush and a disturbing fact: the "SAND WARS" have begun.
COME AND JOIN US FOR THE SCREENING OF SAND WARS AS PART OF THE Reef, Range and Red Dust Conference 2015.
Monday 31st August, 2015
7:30pm – 9:30pm
The Events Centre, Caloundra 
All community members are welcome. There will be a panel discussion after the 52min movie.
For more information about the film visit: http://sand-wars.com/